Drop Point Hunting Knife – Stabilized Maple Burl
Hunting and skinning knife – From my Sheridan series of drop point hunting knives. This handle is made from figured, stabilized Maple burl handle scales, Stainless steel bolsters with a African Blackwood accent with stainless steel spacers. The maple burl handle looks even more outstanding with the custom mosaic pins.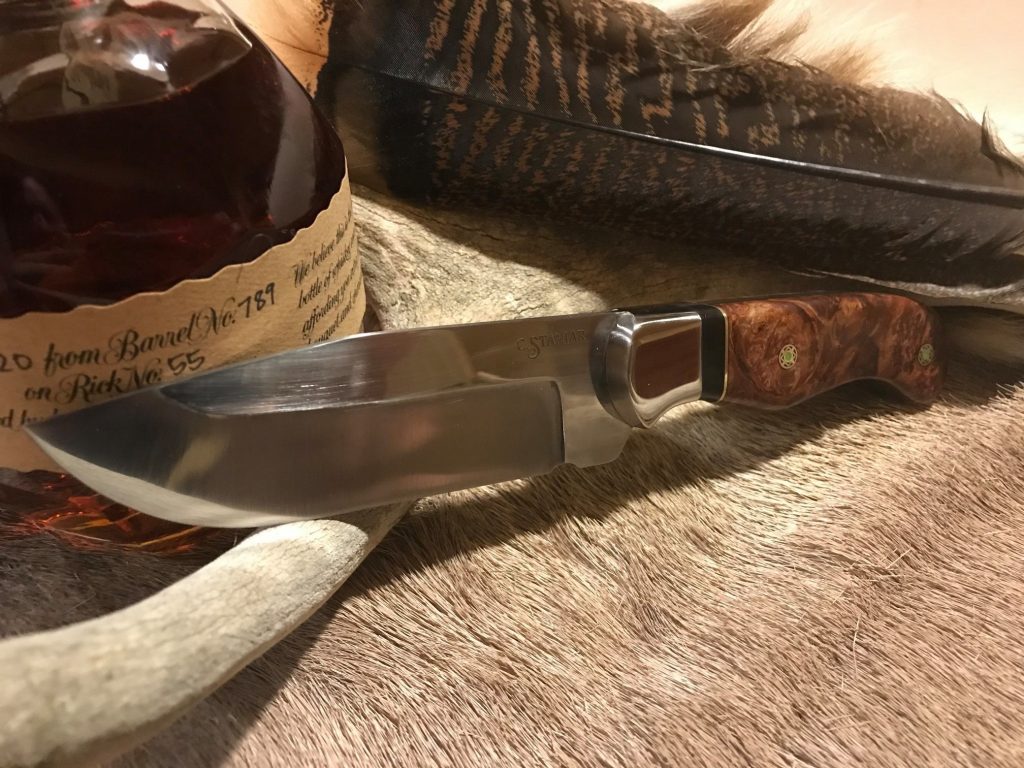 This knife blade is 440C Stainless steel. The knife bevels are hollow ground with a razor edge. This is a great skinning knife!
This knife has been sold.
Blade Length: 5″
Overall Length: 9.5"
This knife came with a custom leather sheath