New Custom Made Knife and Letter Opener!
It's been awhile since I've posted something new. Here is a new custom made knife and letter opener. Both of these are already spoken for. Sorry it's been so long since I've posted any updates or new stuff. The holidays are always busy!
The first is a custom made letter opener. The steel is 440c, the handle is African Blackwood, California Claro Walnut, with brass pins and my custom made mosaic pin.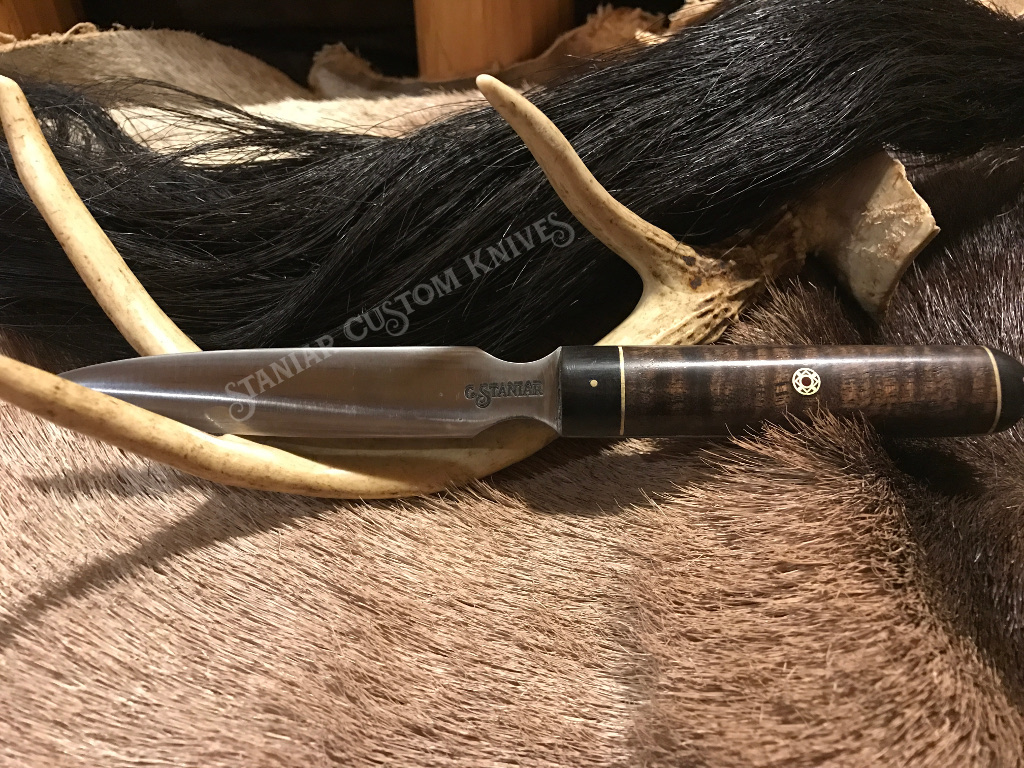 The second is a custom made knife, specifically a drop point hunter. The steel is 1084, the handle is black Micarta, California Claro Walnut, with red and black spacers, and two custom mosaic pins. The bolsters are nickel/stainless steel mounted with hidden pins. I haven't put my logo on this yet, but that's next! Sorry for the glares on the blade, the light wouldn't cooperate today.